6 Cool Link Building Tips for an E-Commerce Website

 Getting links for an e-commerce site is a SEO nightmare. Nobody wants to link to a page that sells products.

But what if your product page is much more than a simple product page.

Following are some practical tips to help you in your link building:

1. Make a really cool website

Make your e-commerce site really good looking. By good looking I mean a site which is at least free from cluttering of ads, contents and products if not appealing to visitors.

Each product should have its own dedicated page. Nobody would like to link to a crappy looking site. Website design has considerable impact on conversions and link building. You can run your own tests, if you disagree.

Following are some great e-commerce designs:

2. Grab low hanging fruits

Leverage Business Relationships – Request back links from those with whom you do business. This can be vendors, suppliers, dealers, manufacturers etc. Almost everyone has a website these days and they can link back to you if you try hard.
Leverage Personal Relationships – Request back links from your friends, relatives, colleagues and even employees who own a website/blog. This is easier than getting links from total strangers.
Leverage your personal asset- If you own other websites, you can get links from them. But don't go overboard and do site wide linking. A link from the home page of each domain is good enough.
Target hidden gems- These gems are those money keywords which have resulted in at least one conversion or transaction to your website but for whom you don't currently rank in top 10. Google webmaster Tool 'search queries' report can help you in finding those keywords for which you don't currently rank in top 10. Google Analytics custom reports can help you in finding those keywords which have resulted in at least one conversion or transaction. You need to be in top 10 for these keywords as they have the potential to drive sales and conversions.

3. Start with non-relationship based link building model

Get all those links first which don't require any special relationship with potential linking partners and which are driving ranks of your competitors.

I recommend open site explorer to determine back links of your competitors. In this way you don't need to waste lot of time in determining the linking partners and you can show improvement in ranking and traffic as quickly as possible to your boss/client.

When you run out of linking sources through competitive analysis, then try advanced search engine queries .

4. Concentrate on building the domain authority

Concentrate on building the domain authority of the home page of your site.

Which means get back links from large number of unique root domains. This will later make ranking for your individual product pages easier.

One of the best way to develop domain authority is through guest blogging and directory submissions. Submit your website to all niche directories and business directories under the relevant category. However stay away from free for all directories.

They are worthless as they don't pass any link juice. Any directory which can pass link juice and enforce editorial decision is worth considering.

5. Push your top selling product pages and categories first

Determine your top selling products and product categories (through Google Analytics E-Commerce reports) and make them content rich so that they can drive even more visits and conversions.

Following are few tips to make your product pages content rich:

i) Focus on images- An image catalog is more appealing and enticing than a text based product category page. So spend some money on high quality images. Here is an example of good product category page:

ii) Publish embeddable research data, (sales trends, buying behavior) on your industry/industry vertical on the product category pages.

I am focusing on category pages because getting links for them is much easier and practical then getting links for hundreds/ thousand of product pages.

Hire a market research agency if you can't come up with research data. Then send a press release to all major publications and news agency. This tactic can get you links from news site like BBC, guardian etc. So don't underestimate this strategy.

iii) Run contests and survey on your category pages. Try to offer something very unique or exciting. At the same time offer something valuable to encourage people to participate in the first place.

Gifting your own products is the best prize. In this way you will get those audience who are interested in the type of products you sell and not just every tom, dic* and harry who is simply after the prize.

If your product is good, you may even get word of mouth publicity from your contest winners. In short run a contest around your product/brand.

Survey is another good way to get repeated visits on your category pages. If you run a small e-commerce site, then you can apply the same tactic on your product pages.

6. Gradually proceed to relationship based link building model

Through non-relationship based link building model you can move only to an extent in your link building efforts.

The real push to your rankings comes through links which require relationship with potential linking partners.

Again you can use 'open site explorer' to determine those back links of your competitors which require special relationship with the linking partners.

These links are hard to get but they can make a difference between no 1 and no 10 ranking position. So you need to determine how your competitors got those links and how you can acquire the same.

Start a blog on your e-commerce site that revolves around your industry/product but not your brand.
Use this blog to develop relationships with your prospects and esp. bloggers in your industry.
Forum or other online community is a great way to engage with your target audience and get repeated visits.
Take advantage of the large audience of facebook. Start a facebook fan page.
In order to truly leverage the relationship based link building model, understand my link building pyramid.
Take the Course
Most Popular E-Books from OptimizeSmart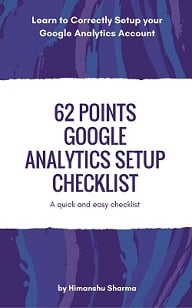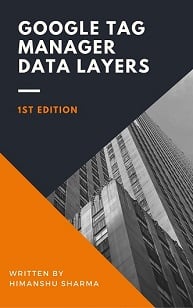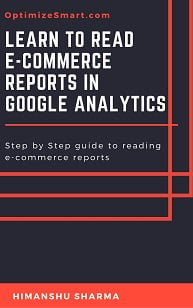 Check out my best selling books on Web Analytics and Conversion Optimization on Amazon
How to get lot more useful information?
I share lot more useful information on Web Analytics and Google Analytics on LinkedIn then I can via any other medium. So there is really an incentive for you, to follow me there.