Google Partner
Certified Web Analyst
Google AdWords Certified
Google Analytics Certified
Follow Optimize Smart
Follow Optimize Smart and keep up to date with the latest in the world of web analytics and conversion optimization.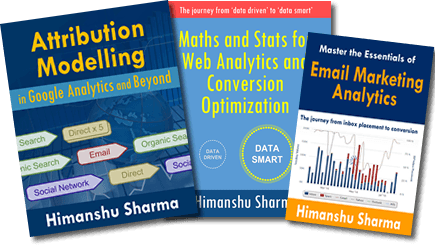 Get the books
These expert guides written by Himanshu Sharma will enable you to accurately interpret data and take actions which can quickly improve the bottom-line of your online business.
Learn more
Latest Blog Posts
Google Analytics Usage Trends Tool

The Google Analytics usage trend is a new tool which is used to visualise trends in your Google Analytics data and to perform trend analysis....