Contact Us
---
Contact Person: Himanshu Sharma
---
Himanshu Sharma
Digital Marketing Consultant and Founder of Optimizesmart.com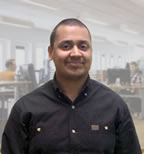 Himanshu helps business owners and marketing professionals in generating more sales and ROI by fixing their website tracking issues, helping them understand their true customers' purchase journey and helping them determine the most effective marketing channels for investment.
He has over 12 years of experience in digital analytics and digital marketing.
He was nominated for the Digital Analytics Association's Awards for Excellence. The Digital Analytics Association is a world-renowned not-for-profit association that helps organisations overcome the challenges of data acquisition and application.
He is the author of four best-selling books on analytics and conversion optimization: