How to use ZMOT to increase Conversions and Sales exponentially

Zero moment of truth or ZMOT is the term coined by Google's Jim Lecinski in 2011.

ZMOT is the most powerful moment in a customer journey to purchase.

This is because ZMOT shapes the consumer's purchase decision.

And if you fail to win your customers at ZMOT, you have already lost the sale.

There are four moments of truth for a product:

Stimulus
Zero Moment of Truth or ZMOT
First Moment of Truth or FMOT
Second Moment of Truth or SMOT

Stimulus

Stimulus is the moment which occurs when the customer is first exposed to your brand via an ad or piece of content (blog, infographic, video, podcast etc).

All of your first interaction marketing channels are sources of stimulus.

The first interaction marketing channels are those channels which deliver first click conversions.

These are the channels which introduced your brand to the customers in their purchase journey.

You can determine these channels by going to 'Assisted Conversion Report' (under Conversion > Multi Channel Funnels in your Google Analytics account) and then clicking on the 'First Interaction Analysis' tab:

Google Analytics assign credit for conversions to those marketing channels which assisted in conversions in the last 30 to 90 days (the look back window).

So if a marketing channel assisted in conversion more than 90 days ago then Google Analytics will not give it the credit for conversion.

Because of this reason the first interaction marketing channels that you see in 'Assisted Conversions' report may not be the true first interaction channels.

There is always a possibility that some/many customers were first exposed to your brand more than 30 to 90 days ago.

You also can't take any meaningful action on the basis of analysis of the first interaction marketing channels.

Therefore the first interaction analysis is lame.

It is not the best use of your time and resources.

Unless you are a brand new business whose top priority is getting exposure and building brand awareness, you should avoid spending your time and resources:

In doing first interaction analysis,
Assigning lot of credit to first touch points
Investing in stimulus sources.

Zero Moment of Truth (or ZMOT)

ZMOT is the moment which occurs after the customer has been exposed to your brand, but before a purchase is made.

It is the moment when the customer do research and make decision about buying your product.

Consider the following customer's journey to purchase:

Step-1: Read a blog post

Step-2: View a display ad

Step-3: Read product reviews

Step-4: Visit a product comparison website

Step-5: Clicked on an organic search result

Step-6: Clicked on a paid search result

Step-7: Made a purchase

Here the customer is exposed to 6 different acquisition channels (blog post, display ad, product reviews, product comparison, organic search and paid search) before he made a purchase.

The ZMOT takes place at step 3 and step 4

The customer read product review and went to a product comparison site before making the purchase.

These two touches seems more valuable than the exposure to other channels (the blog post, display ad, organic listing and the PPC ad) as they play a very important role in shaping the customer's  purchase decision.

Had the customer not been satisfied with the product reviews and pricing, he wouldn't have made a purchase.

Consequently these touches should get more credit for conversion.

Not all the acquisition channels/touches are equally important in shaping the customer's buying behavior.

That is why I developed Proportional Multi touch Attribution Model

How ZMOT occurs?

 

At ZMOT, customers go back and forth between various ZMOT sources.

ZMOT sources are various digital and non-digital channels where your customers go back and forth to make informed purchased decision.

Note: Google recognises only online decision making moments as ZMOT. But I think we can't ignore offline decision making moments (like presence of physical stores, word of mouth, great PR etc) as in the real world, customers don't choose offline marketing channels over online marketing channels and vice versa.

That is why I have included both digital and non-digital channels as ZMOT sources.

Following are the examples of ZMOT sources:

Online search (include both paid and organic search)
Word of mouth (non-digital channel)
Comparison shopping websites (like shopzilla.com, pircegrabber.com , Google shopping)
Product review websites (epinions.com, trustpilot.co.uk, tripadvisor.com etc)
Coupons websites (like groupon.com, retailmenot.com, coupons.com, couponcabin.com)
Offers and special deals websites (like priceline.com, expedia.com, hotukdeals.com etc)
Loyalty, rebate and cashback websites (like ebates.com, cashbackholic.com, cashreporter.com, quidco.com etc)
Social Shopping websites (like kaboodle.com, productwiki.com, shopstyle.com etc)
Affiliate Websites
Offline marketing channels (physical store, sales people, billboards, magazine ads, TV ads, radio ads, newspaper ads, brochures, leaflets etc)

The ZMOT sources your customers will actually use depend upon the following factors:

1. What they are planning to purchase (product/service, what type/nature)

2. What stage they are in the consideration process (looking for best deals, coupons, comparison shopping etc)

3. Where they are (i.e. the country they live in, current location: in the office, commuting, at home etc)

4. What devices they own and are currently using (laptop, desktop, smart phone, tablet, smart TV etc)

5. What is their comfort level (some people are more comfortable buying online, some are more comfortable buying offline)

6. Their buying behaviour (many people never make a purchase through smartphone or buy high price items online) 

84% of all shoppers use ZMOT sources in the path to purchase. ZMOT is a critical part of any shopper's purchase journey.

Shoppers can range from using an average of 5.8 ZMOT sources when choosing a Restaurant to a high of 18.2 sources used by Automobile shoppers.

Source: Google Think Insight and ZeroMomentofTRuth.com

Why you need to win customers at ZMOT?

You need to win in order to reduce Checkout abandonment rate, gain trust of your customers and build brand retention.

Seven out of every 10 shoppers who added items to an online cart didn't actually make the purchase. A lot of those shoppers went off to search for a better price, or maybe a coupon or a savings code.

So how can you keep from losing those customers — or having to win them back all over again?

.

It's never been easier to walk out of the store

ZMOT shopping is comparison-shopping on steroids. Shoppers use smartphones to check competitors' prices, look for coupons and deals, and measure shipping costs down to the penny. If they're standing in the aisle at your store and they see a better deal, they'll walk away.

Source: Google Think Insight and ZeroMomentofTRuth.com 

Now the billion pounds question.

How to win customers at ZMOT?

Build Strong Brand Loyalty

In a world full of low price items, better products and better deal it is very hard to compete.

You can always find someone selling your product/service at a lower price.

You can always find someone providing a better deal, a better offer or a better discount.

So you can't compete on price alone.

You can't compete on product features or offers alone.

Build great product and the customers will automatically come.

This is isn't going to happen.

You need to make strong emotional bond with your customers so that they think of you at ZMOT.

You want your customers to buy emotionally and not rationally.

Think of why people buy Apple Products even when they are overpriced.

It is not because of its features.

It is because of the strong emotional bond and sense of self-worth, Apple has been able to create through its creative and effective advertising.

Creating user engagement is critical for building brand loyalty as user engagement leads to repeated visits and repeated visits leads to brand retention.

Related Post: Practical Tips to develop user engagement for e-commerce website

Do Remarketing

Remarketing is very effective in winning customers at ZMOT.

With remarketing, you can target people who have already shown interest in your product/service but have still not made a purchase because they forgot about you or your offer in an attempt to search for a better price/deal on the internet.

Remarketing is also very effective in targeting existing customers in order to build brand retention and loyalty.

Find your ZMOT Sources and be visible there

80% of success in winning the ZMOT lies in showing up at the right place and at the right time – Jim Lecinski

Following are few tips which can help you in being visible at the right place and at the right time:

1. Create a balanced portfolio of acquisition channels.
That means don't rely just on organic search or paid search to acquire customers.

Diversify your traffic acquisition strategy and get traffic from different sources (organic search, paid search, display, email, affiliate marketing, referral etc)

2.Get your products listed on comparison shopping websites. All these websites can introduce or re-introduce your brand and offer to the customers.

3. Product reviews and ratings matter a lot at ZMOT. So provide good after sales service and encourage customers to leave reviews.

Users pay attention to reviews. Listings that averaged three or more stars in reviews took 41 out of 47 clicks. The volume of reviews matters. 29 of 47 clicks went to listings that had at least 4 reviews.

Source: ZeroMomentofTRuth.com 

Keep a close eye on the reviews left by your customers.

Lot of bad reviews can easily destroy the possibility of any future sale.

That is why reputation management and brand monitoring are so important.

You need to maintain a positive brand image all the time to win at ZMOT.

4.Provide coupons, offers and special deals and get listed on the websites which deal with them.

78% of shoppers say that online coupons or promo codes will close a deal for them when they're undecided.

61% of visitors to affiliate deal sites say they're likely to switch brands if they find a better coupon. So if you're not offering coupons, think twice.

Source: ZeroMomentofTRuth.com

5. Provide good user experience on all devices (desktops, tablets, smart phones). In the real world, people can go back and forth between various devices at ZMOT. So it is critical that your website provides good user experience at each stage of ZMOT. You also need to run marketing campaigns on multiple devices in order to increase brand retention and customer acquisition.

6. Use affiliate marketing to increase your reach exponentially. You can't bid on every possible keyword in your niche. You can't target every possible customer. But your affiliates together can. They can introduce your brand and your offer to a much wider market.

Finding ZMOT Sources through Google Analytics

If you manage a medium to large size e-commerce website, then there is always a high probability that your top assisting marketing channels are ZMOT sources.

You can determine your ZMOT sources by going to 'Assisted Conversion Report' (under Conversion > Multi Channel Funnels in your Google Analytics account) and then clicking on the 'Referral' link in the 'basic channel grouping' column:

Once you have determined your ZMOT sources, you then need to target them either by being listed there or through brand monitoring or by advertising there through display ads.

First Moment of Truth (or FMOT)

This moment occurs when a customer first encounters a product on your physical store's shelf.

As an online marketer there is nothing much you can do to optimize the FMOT.

If you manage a purely online business then FMOT is not relevant for you.

Second Moment of Truth (or SMOT)

This moment occurs when the customer actually uses your product.

SMOT is the customer's experience and satisfaction with your product.

You can win customers at SMOT by constantly providing great user experience and after sales service.

All the tricks of the typical conversion optimization program from landing page optimization, A/B testing to surveys can help you optimize SMOT.

It is critical that you win customers at SMOT in order to maintain brand loyalty, generate repeated sales and high customer life time value.

SMOT provides fuel to ZMOT as it helps in maintaining a positive brand image.

For very mature businesses (like Dell, Apple, Google etc), SMOT is in fact can be more important than ZMOT as often their top priority is to maintain their market share.

Most Popular E-Books from OptimizeSmart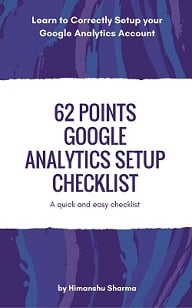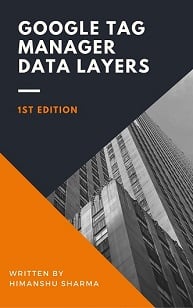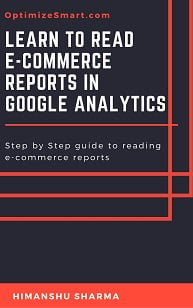 How to learn and master Web Analytics and Google Analytics?
Take the Course
Check out my best selling books on Web Analytics and Conversion Optimization on Amazon
How to get lot more useful information?
I share lot more useful information on Web Analytics and Google Analytics on LinkedIn then I can via any other medium. So there is really an incentive for you, to follow me there.