Link Building through Guest Blogging

Guest blogging is one of the best way to get relevant back links with the desired anchor text.  It also helps in getting traffic, subscribers and building authority in your industry. The first step in guest blogging is to find the blogs which accept guest posts. Following are few advanced search operators which can help you in finding blogs which accept guest posts:

Keyword + "guest blog"
Keyword + "guest blogger"
Keyword + "guest Column"
Keyword + "guest post"
Keyword + "guest article"
Keyword + "write for us"
Keyword + "write for me"
Keyword + "become a contributor"
Keyword + "contribute to this site"
Keyword + inurl:category/guest

E.g: Enter  "chiropractic" + "guest blog" on Google to find chiropractic blogs which accept guest posts

Note: Here 'Keyword' is your industry or primary keyword.

There are also many bloggers who don't explicitly advertise that they accept guest posts or those who have never thought of accepting guest posts in the first place. You should target such bloggers too.  Conversely, if you run a blog, you can invite bloggers to write guest posts on your blog. There is always a high probability that they will link back to their own guest post.

Interviewing bloggers is also one of the great way to invite them for guest blogging. Now create a list of target bloggers in an Excel spreadsheet and note down there corresponding: subscribers base (i.e. no. of readers/subscribers), page rank, blogger name and contact details.

Once you have developed a list of target bloggers  in your industry, sort them in decreasing order on the basis of their subscribers base.  In blogosphere, authority of a blog is determined by its subscribers base and not by its 'page rank' or search engine ranking.

Target big bloggers first (the one with large number of subscribers) to get maximum exposure in shortest possible time. Target bloggers one by one. Start by commenting on their blogs. Leave intelligent and insightful comments. Follow them on Twitter, LinkedIn, Facebook and wherever they hangout online.  Help them with a thing or two (like citing an excellent resource or giving excellent suggestion) to build a good repo. Once they are familiar with you, introduce yourself. Tell them what you write about, can write about and whether they would be interested in a guest post.

Attach a sample of your writing or a link to your own blog to show your writing style and skills.  You can contact bloggers through their e-mail address or online form. Keep your e-mails short and to the point. Nobody has the time to read your story.

Personalize mails and don't forget to praise the bloggers.  If they write back to you with some suggestions then incorporate those suggestions in your guest post. Do a little research to find out the writing style and audience taste of your target blogger and then develop a guest post that matches that style and taste. This will increase your chances of guest post being accepted by the target blogger's audience.

Write kick ass contents for your guest post just like you do it for your own blog. This is because your guest post represents you, your company and brand. It is your only chance to get readers/ subscribers of other blogs.

Make sure that you add a link to your site (with the desired anchor text) either at the bottom of the guest post or within the text in an intelligent way.

Refrain from self promotion.Your guest post should not look like an advertorial.

Send emails with your guest post as text file (.txt) attachment which has the HTML code of the post.  In this way you can keep your anchor text and formatting intact.

Finally develop and maintain good relations with bloggers for long-term link benefits. Chao!

If you like this post then you should subscribe to my blog and follow me on twitter.

Related Posts:
How to develop relationship with potential linking partners
10000 Search Engine Queries for your Link Building Campaign
Link Building Pyramid – Hierarchy of Link Building Needs
How to determine the value of a back link

Most Popular E-Books from OptimizeSmart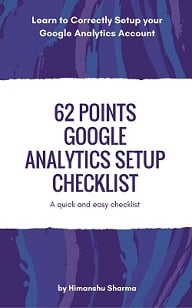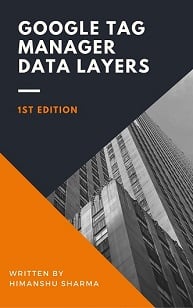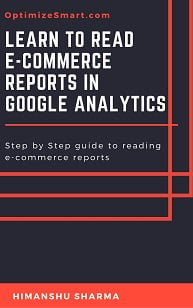 How to learn and master Web Analytics and Google Analytics?
Take the Course
Check out my best selling books on Web Analytics and Conversion Optimization on Amazon
How to get lot more useful information?
I share lot more useful information on Web Analytics and Google Analytics on LinkedIn then I can via any other medium. So there is really an incentive for you, to follow me there.