How to develop relationship with potential linking partners

This post in in conjunction with my post Link Building Pyramid – Hierarchy of Link Building Needsand the other post on seochat: How to find Authority Sites and get links from them. I strongly suggest you to read them for better understanding of my following post.

In link building PR (public relations) play a very important role. Say you have a website 'a'. You wrote a very good article and post it on your website. Now you want the website 'b' and 'c' to link out to your article.  So you wrote a letter to them and requested them to go through the article and link to it, if they find it interesting. Normally people don't pay much attention to emails from unknown sources.  So most probably, your email message will be overlooked or deleted. But just in case if it is not and webmasters of both the sites 'b' and 'c' went through your article and liked it, they will most probably share it among their twitter followers or facebook  friends/fans.  They may link out to it, only when they find your article exceptionally useful for their target audience.

So in majority of cases your probability of getting a back link is quite low from your link bait. If you want to increase this probability of getting links esp. from authority sites and that too again and again, then it makes sense that you develop connections with key persons of the potential linking sites. These key persons are those people who have the authority to decide what can or can't publish on their website. They have the authority to make changes on the websites.

Once you have developed a good relationship with a key person of a potential linking site, then promoting your contents is as easy as eating a cake.

"Hey John, check out my new article on window decals. This time it contains a high resolution video which can be easily embedded. I would like you to link out too it, if you find it useful. ………..Sure Mike :) "

Here is one thing that you should keep in mind while promoting your contents. Tell exactly what do you want your linking partner to do with your content (aka link bait).  If you won't clearly specify this, then your linking partner may just share your content among his target audience via twitter, facebook or linkedin etc.  Clearly tell him to link out if he finds the article interesting. These days webmasters are generally reluctant to link out, thanks to the growing popularity of sharing tools like twitter, digg, facebook etc.

Now to the meat of this post. How to develop such relationships?

First thing first. Establish yourself as a recognized authority in your niche, so that people take you seriously and show interest in being a part of your social network.  You can become a recognized authority by becoming one of the top contributor in your niche. Speak at major industry conferences.

Leave insightful posts and comments on industry forums and blogs and esp. on the potential linking partners sites/blogs. Once you have become a recognized authority, potential linking partners will become aware of you and establishing relationship with them will become easier. Now move forward and socialize with them.  You can socialize with them through social media (social networking sites,  community groups, forums, blogs etc), common friends and events (industry conferences, seminars, workshops).

Develop personal relationship with key people of high authority sites.  Find as much as detail as possible about your linking partners esp. their interests, likings and disliking. Talk with them around those interest and help them with a thing or two.  Take their interviews and write about them, their skills and achievements. Conduct an activity like training session, workshop etc on their premises to get in touch with them face to face.  All this help in developing strong relationship.  Finally link building is all about people,  so socialize.

If you like this post then you should subscribe to my blog and follow me on twitter.

 

 Related Posts:

Most Popular E-Books from OptimizeSmart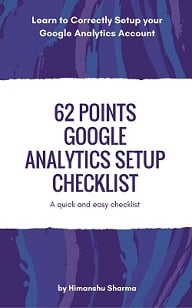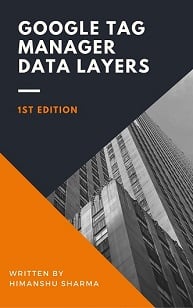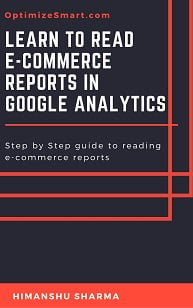 How to learn and master Web Analytics and Google Analytics?
Take the Course
Check out my best selling books on Web Analytics and Conversion Optimization on Amazon
How to get lot more useful information?
I share lot more useful information on Web Analytics and Google Analytics on LinkedIn then I can via any other medium. So there is really an incentive for you, to follow me there.