Top 10 KPIs for SEO

Have you ever wondered which are the most important internal KPIs you should be tracking for SEO or any other online marketing campaign?

The internal KPIs are internally used by team members to measure and optimise the performance of marketing campaigns and are not always reported to clients/boss/senior management.

If you look at the Google Analytics report today, they have got tons of metrics for each dimension from: 'sessions', 'page views' to 'sessions with search', 'avg. page load time'…….zzzzzzzzz.

All of these metrics could make reading GA reports, a headache.

To make my life a bit easy, I track only 3 things for any dimension and I don't track many dimensions either.

A dimension is a characteristic of your website visitor.

For e.g. for a visitor from New York city who arrived on your website via a organic search term say 'best outdoor clothing' on Google, the dimensions are: 'city', 'region', 'country', 'keyword' and source/medium.

To learn more about dimensions read this article: Google Analytics dimensions and metrics

These dimensions, characterise the visitor and that is how Google Analytics reports about a user/visitor to your website.

For any online marketing campaign you would be interested in knowing three things:

How the campaign has performed or is performing?
How people who came to your website are consuming the contents?
How people are engaging with your contents?

Internal KPIs to track campaign's performance / outcomes

1. Sessions/visits – As an SEO you would definitely want to know how much traffic is coming from a dimension/source.

2. Goal completions – Total no. of goal conversions you have got.

3. Revenue – If you run an e-commerce website you would definitely want to know which traffic source is generating revenue.

4. Goal conversion Rate – It is the percentage of visits which results in Goal conversions.

Internal KPIs to track content consumption

7. Avg. time on site/page

Internal KPIs to measure visitors' engagement

9. Pages/session

10. Unique Social Actions

These are the 10 metrics you need, in order to quickly and accurately track the performance of any traffic source or dimension. Now I will create a custom report which include all of these metrics.

To create this custom report use the following specifications:

Primary Dimension: Source/Medium

Metric: Sessions, Goal Completions, Revenue, Goal Conversion Rate, E-commerce Conversion Rate, PageViews, Avg.time on site, Bounce rate, Pages/Session and unique social actions.

Please note: To track unique social actions you need to implement social interactions tracking on your website.

You can learn more about Key Performance Indicators from this article: Understanding Key Performance Indicators (KPIs) – Complete Guide

Most Popular E-Books from OptimizeSmart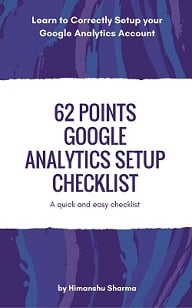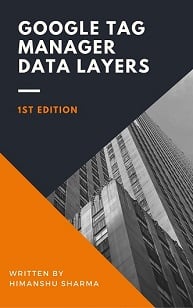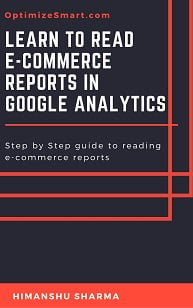 How to learn and master Web Analytics and Google Analytics?
Take the Course
Check out my best selling books on Web Analytics and Conversion Optimization on Amazon
How to get lot more useful information?
I share lot more useful information on Web Analytics and Google Analytics on LinkedIn then I can via any other medium. So there is really an incentive for you, to follow me there.