10 Powerful Tips to Leverage Content Theft

Content theft has been a real pain in the butt for webmasters/bloggers for as long as the web has existed. There is no full proof way to stop content theft and it can even become detrimental for the original source when it get outranked or filtered from google for its own contents. So what you can do to prevent content theft. You can make it increasingly difficult/annoying to copy contents and at the same time leverage it. More difficult stealing contents becomes, the less likely it will be targeted by scrapers. Here is how:

1. Truncate your RSS feed. Don't provide full contents in your feeds. This is because scrappers are generally lazy and they need tons of contents as quickly as possible. Copying contents from RSS feeds is much easier than manually checking each and every website for full contents.

2. Leave digital finger prints on your RSS feeds like copyright notice or link back to your site at the end of each post/article in your RSS feed. You can use the wordpress RSS footer plugin to automatically add digital finger prints to your RSS feeds. Here is how this digital finger print might look on your RSS feed.

There are two advantages of this digital finger print. One you can easily detect content theft (like by setting Google alerts for @2010-2020 optimizesmart.com). Second advantage is that you may get a link back to your site when the content is scraped esp. by a scraping software.

3. Use>embed anything technology on your web pages that forces scrapers to copy contents with a link back to your site. So whenever a scraper try to copy text from your web page (which has more than 10 words), an embed article widget window will pop up that will force him to copy contents with a link back to your site.

 

 A scraper can off course remove the links from the copied contents later. But now copying contents from your web pages (without link attribution) is a hard work. You can see this technology in action on my site SEO Takeaways. Try to copy a text on my blog. You will see the 'embed article' box as in the image above. To use this technology all you need to do is create a free account on embedanything.com and then copy past their java script into all of your web pages. I also use the free script provided by Tynt. So even if the scraper ignored my 'embed article' box, he will still get a link back to my site on scraped contents. So i recommend using both embedanything and Tynt technologies. Here is how the copied content from my blog may look on a scraper site:

Note: There is also an embed article plugin for wordpress sites.

4. Disable right mouse click on your images. This will make stealing your images difficult. There are many scripts available out there, like this one to disable right mouse click on an image. There is also a wordpress plugin for this.

5. Provide an alternative to stealing images. If you want to do link building through images on your site, then you can make some of your images available for free use but with link attribution. To enforce link attribution, copy paste the embed image script from embedanything.com into all of your web pages. Whenever a scraper will mouse over your image, he will see an 'embed image' box that will encourage him to embed the image instead of stealing it. You can again see this technology in action on my blog.

 

Mouse over this image to see the Embed Button

Here you are offering the scraper to embed your image on his site instead of stealing it. Since grabbing the code and copying and pasting it easier than saving the image and loading it on the server, the scraper may use this code. There is also a WordPress plugin for this.

6. Take advantage of Hot Linking. Allow hot linking of the images for which you want to get back links. If bandwidth is not an issue, this can be a very good way to rank your images. This old post from search engine journal can guide you in leveraging hot linking. The lazy scrapers may pick up your code for hot linking your images. Check the blog post: image optimization tips that will help you tons for more image link building tips.

7. Take advantage of contextual links. Add at least one link (back to your website) within the contents. More the better. So in case your whole article got scraped, your contextual links will also get scrapped along with the article and you will get attribution in the form of links. Use this tactic esp. on the contents you provide through RSS feed or for syndication through creative common license.

8. Cloak your RSS feeds. It means provide different RSS feeds to known scrapers. Check your server logs to find the IP address of the person/site who scraps your RSS feed/contents all the time and then serve him different version of the RSS feed. You can find more about this method here.

9. Induce fear in scrapers by adding strong copyright notices at the end of each post. For e..g.

"This post is copyright protected. We are very protective of our contents. We use copyscape and other technologies to detect illegal copies of our contents on the internet and make sure that the scrapers are prosecuted to maximum extent under the copyright laws. If you wish to syndicate our contents, please give due attribution in the form of a do follow back link to our site."


Note: You can get plagiarism warning banners from here and buttons and badges from here.

10. Get your work registered. If you are really serious about protecting your contents then learn about copyright, patents and trademarks and register your work. You can copyright your website, its text and images just for a one time fees of $35. Circular 66 is used for registration of online work.

Update:

11. Create pages optimized for the content thief (name, company, bank, ISP, …) and make them rank for [scraper-name caught stealing] and you know what else.

Other Posts you may find useful:

Most Popular E-Books from OptimizeSmart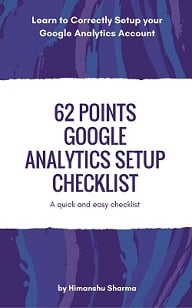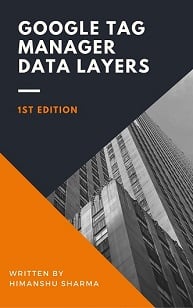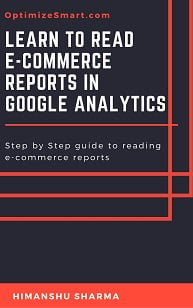 How to learn and master Web Analytics and Google Analytics?
Take the Course
Check out my best selling books on Web Analytics and Conversion Optimization on Amazon
How to get lot more useful information?
I share lot more useful information on Web Analytics and Google Analytics on LinkedIn then I can via any other medium. So there is really an incentive for you, to follow me there.