Search Engine Watch is a scraper website. Here is why.

A scraper website is the website which steal contents from other websites and then publish them as their own.

There are millions of scraper websites out there. But very few are popular.

One of such popular scraper websites is 'Search Engine Watch', yes this one https://searchenginewatch.com/

I don't know why this website exist to begin with. I never found it useful.

But personal opinion aside, I have caught them two times stealing contents from my website optimizesmart.com so far.

There could be more stolen contents. Who knows.

And when I say copy, I mean literally copying word for word, stealing images from my website.

And when they can't steal images they take screenshots from my website and then just embed them as images in their articles.

For example, recently they scraped contents from my website for this article: https://searchenginewatch.com/2019/02/27/data-driven-attribution-google-analytics/

And you don't even need to try hard to detect the stolen content, it is blatantly obvious.

If you scroll down this article, you can see all the screenshots taken from my website and used as images, like this one:

That's the author of this stolen piece of content:

CEO of the 'over the top SEO'.

He is really over the top but not in SEO but in stealing contents.

I asked 'Search Engine Watch' on twitter to take down the article:

Amazingly even after weeks they didn't bother.

May be there twitter account is a bot.

Then I went to their website to contact them.

Search engine watch does not have an email or phone number on their website.

No surprise here. Scraper websites maintain anonymity.

So I contacted them via their web form and asked them to take down the article.

They never replied back. Instead they automatically subscribed me to their newsletter.

In a last ditch attempt, i tried to find the top person at search engine watch.

There must be someone running this rogue organisation.

Finally i found Mr. Sam Lawson.

Yes this guy: https://www.linkedin.com/in/lawsonsam/

He is Portfolio Director, Digital Marketing (ClickZ & Search Engine Watch) | Part of Blenheim Chalcot.

I sent him an email on March 7th, 2019.

No reply to this date:

And if you think, he may never got the chance to check his linkedin emails.

Think again.

The guy is using the premium/paid version of linkedin.

People who use the paid version are usually very active on linkedin.

They go for the paid version to get detailed analytics of their profile visitors + to get the ability to send emails to anyone on linkedin.

I don't like outing people/businesses.

It is not the best use of my limited time.

But sometimes it becomes important. Because if i don't then websites like 'search engine watch' will continue to openly steal contents from your websites.

If they don't clean up their mess pretty soon, then in my spare time I bring justice through legal means.

I am currently fighting with stripe for assisting in a chargeback fraud:

For search engine watch it will start with cease and desist letter.

If any of you guys at search engine watch are reading this article then do the right thing and take down all the stolen contents from your website.

Better shut down your website and go home.

Nobody is going to miss you. Seriously.

Most Popular E-Books from OptimizeSmart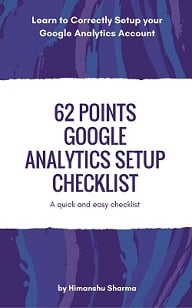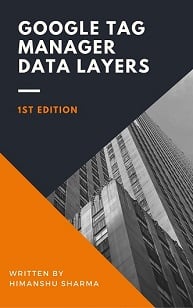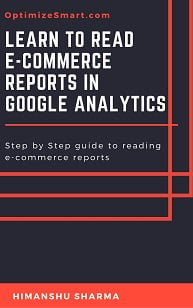 How to learn and master Web Analytics and Google Analytics?
Take the Course
Check out my best selling books on Web Analytics and Conversion Optimization on Amazon
How to get lot more useful information?
I share lot more useful information on Web Analytics and Google Analytics on LinkedIn then I can via any other medium. So there is really an incentive for you, to follow me there.