ROI, Conversions and You

Clients often talk about ROI and conversions. SEOs also talk about them to fetch projects and entice clients. But there is a difference between how the two groups look at ROI. For clients ROI means 'dollar returns', for SEO it means quality and volume of traffic. Some SEOs up sell themselves by promising ROI in 'dollar returns'.

This post is basically for those SEOs. When you promise 'dollar return', you hold yourself accountable for client's sales ability, which you should not. This is because conversions depends not only on your ability to promote the site well in search engines but also on market value, market share, market conditions, visitors trends and perceived value and brand image of the client and his products.

It also depends upon client's offline business operations like after sales support, customer care, shipping services, payment modes and above all, on his ability to convert valid leads into sales. Unless and until you don't have considerable amount of control on both online and offline operations (or better say business partnership), promising ROI in 'dollar returns' could be deadly for your reputation and business.

For a client, ROI is:

ROI= Anticipated Revenue from SEO efforts – Total cost of the whole SEO Project

Note: This is immediate ROI. A seo should highlight the Actual ROI:

Actual ROI= Immediate ROI * 12

Note: Here it is assumed that a client will continue to get benefit from the seo efforts for at least next one year once the project is over.

Generally a client continues to get benefit of the seo work as long as he doesn't make any drastic changes to the website. Hence Actual ROI is always several times more than the immediate ROI.

Takeaways

1. A SEO can't be held accountable for Client's sales ability.

2. A SEO should measure ROI in terms of quality and volume of traffic and not in terms of 'dollar returns'.

3. If a client ask for conversions, then make sure that you have considerable amount of control on the factors which effect conversions.

4. Avoid giving guarantee of conversions as it is beyond the control of a SEO. Just talk about traffic and ranks.

5. If you think that the client has unrealistic expectations, then ask him to produce reports, stats, studies etc which proves that such type of goals are achievable in his industry.

Related Articles:

Most Popular E-Books from OptimizeSmart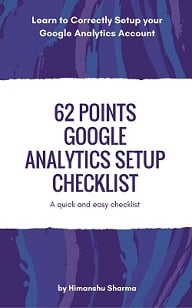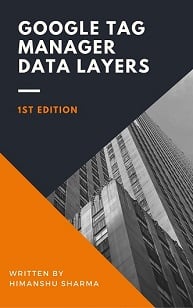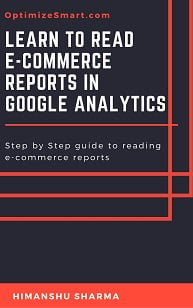 How to learn and master Web Analytics and Google Analytics?
Take the Course
Check out my best selling books on Web Analytics and Conversion Optimization on Amazon
How to get lot more useful information?
I share lot more useful information on Web Analytics and Google Analytics on LinkedIn then I can via any other medium. So there is really an incentive for you, to follow me there.