Anti Defamation Clause – Protect your Reputation

Disclaimer: I am not a lawyer. My post should not be considered as a substitute for legal advice. Use your own discretion.

Recently i have added a new clause to my service contract. The clause to protect myself from 'libel' and 'slander'. libel is defamation done through written words and 'slander' is defamation done through spoken words. Defamation is a term used for any statement that hurts your reputation. This statement can be in writing, spoken words or even pictured. So when on a social medium like forum, a person accuses a company of rip-off , then the statement can be considered to libel. A libel is generally considered to be more offending/harmful than a slander as it has a longer life (it remains as written words unless removed). This mean you can claim for high damages in case of 'libel'.

How to establish defamation occurred?

1. Prove that defamatory statement was published i.e. made public. In case of 'libel', screen shorts work well. In case of 'slander', audio or video recording works well.

2. Prove that defamatory statement is false. If you are not able to prove that, you are not entitled for any damages. Go home, eat burger and forget.

3.Prove that defamatory statement injured your reputation like you lost clients, chucked out by the wife, thrown out from the family,  kicked out of the society. You got my point.

What to do next?

In reality it is not easy to prove defamation. Because the law guys have to protect 'freedom of speech' too and they don't want people to live in a constant fear of being sued by someone for making a statement in public.  However this is all the inside story and only for you. On the surface even threats of 'defamation' lawsuit give creeps and we can take advantage of that fear by including 'anti defamation clause' in the service contract. The aim is to avert the client to not to defame you publicly and not to actually go ahead and sue him. This is the lingo which you can copy paste in your contract:

Client agree not to attack/criticize [Your Company Name] and any of its employee, associate or partner publicly (on public forums, blogs, social networks etc) at any time during or subsequent to contract period. Similarly client agrees not to seek for seo advice on seo forums, blogs, community groups or any social media in a way which brings bad name to the company or any of its employee, associate or partner. In case of breach of this clause, client agrees to pay US$ ________ to [Your Company Name] as damages.

To know more about contract laws:

If anyone has more information about the anti defamation clause, please share.

If you like this post then you should subscribe to my blog and follow me on twitter.

Related Posts

Most Popular E-Books from OptimizeSmart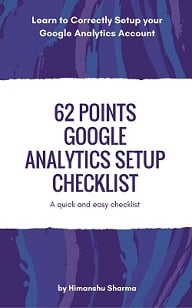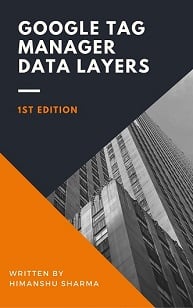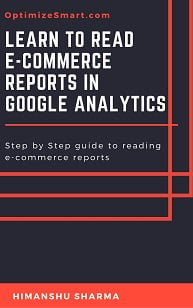 How to learn and master Web Analytics and Google Analytics?
Take the Course
Check out my best selling books on Web Analytics and Conversion Optimization on Amazon
How to get lot more useful information?
I share lot more useful information on Web Analytics and Google Analytics on LinkedIn then I can via any other medium. So there is really an incentive for you, to follow me there.