How to Optimize for Local Search

This blog post is an attempt to rank high both in Google Local Business Listing (LBL) and regular web results. For LBL listing first register your website with Google Local business listing, Yahoo Local business Listing and Bing Places for Business listing.

I have used Google as an example because it has more than 80% market share in the search industry and in some countries more than 90%. Also I think that if you rank high in Google, then ranking in other search engines is quite easy. I will proceed with an example:

As you can see the business drshoshany.com has no. 1 ranking on both 'Google Local Listing' and regular local listing. Lets find out why.

I think the various factors behind local rankings can be divided into four categories:

On-Page LBL (local business profile) factors.
Off-page LBL factors.
On-site factors
Off-site factors

On-page LBL factors

Google strives to give best user experience to its users, therefore it makes sense to provide as much information as possible in your LBL profile:

Name of the business
Complete physical address of the business (street address; city, state & country; pin code, e-mail address; website address; land-line number,alternate number, mobile number, fax number)
Description of the business (max. size 200 characters)
Categories which best describe your business (you can add up to 5 categories)
Hours of operations
Payment options
Photos of the premises/products (you can add up to 10 photos)
Videos of the premises/products/services (you can add up to 5 videos)
Additional details (like specialties, language spoken, parking facility etc)
Coupons

Note: Add coupons to your profile to promote special offers. Every coupon has a coupon code and expiry date. It can be printed and later redeemed by a visitor to avail special discount etc. Coupons improve the CTR (click through rate).

Tip: Use geo-targeted keywords wherever possible (in an intelligent manner) esp. in the company's name, description and categories.

Off-page LBL factors

What people are saying about
Reviews
More about this place

As you can see Google uses citations, references, reviews and ratings a lot to rank a business in local business listing. If you check the websites from where Google is pulling out the data you will find that majority of them have a no-follow back links. This means citation is not just limited to back links.

In fact any mention of your business name along with its address is counted for ranking in local business listing. Therefore it makes sense to list your business in all major local business directories, yellow pages and local review sites (like insiderpages.com, citysearch.com, judysbook.com, yelp.com, superpages.com, supermedia.com, infousa.com, traveladvisor.com, epinions.com, etc) irrespective of no-follow links.

Encourage your visitors/clients to rate or write reviews about your products on local review sites. More reviews/ratings your site gets, the better it is for local business rankings.

On-site factors

These are the on-page factors of local business' website like:

Title Tag
Meta Description Tag
H1 Tag
Page Content
IMG Alt tag
Contact Us Page

Use native language on your site. For e.g. if you are targeting France then use French, if you are targeting Germany then use German etc.

Display local business address on every page of your website including city code, state code, zip code and phone number(s). Use geo-targeted keywords in the title, meta description, H1 and alt tags as well as in the body text. Link out to Google local business listing by displaying 'Google map' on the 'contact us' page.

All this will help in getting high rankings in regular local web results.

Off-site factors

These are the off-page factors of local business' website like:

Country Specific TLD
Use country specific TLD according to your target location. For e.g. if you are targeting UK, then use .co.uk as TLD. If you are targeting India then use .in as TLD etc.
Location Specific Host
Host your website in the target location. For e.g. if you are targeting London, then ideally you should host your website in London.
Registrant Address
Google can access the whois database of a site to get information about the registrant. My belief is that Google also matches the registrant address with the business location while determining relevance. So if possible keep both the registrant address and local business address the same.
Association with a geo-location
Associate your website with your target country through Google Webmaster Tools.
Local links
Get as many local links for your local business website as possible. Each local link act a local vote for the site and helps in improving the overall local rankings.

If you like this post then you should subscribe to my blog and follow me on Twitter.

Other posts you may find useful:

Most Popular E-Books from OptimizeSmart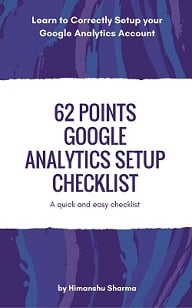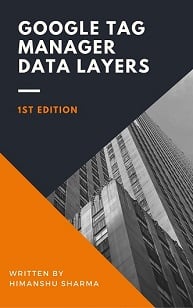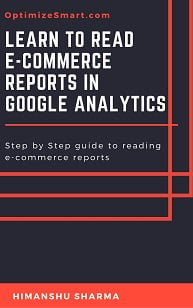 How to learn and master Web Analytics and Google Analytics?
Take the Course
Check out my best selling books on Web Analytics and Conversion Optimization on Amazon
How to get lot more useful information?
I share lot more useful information on Web Analytics and Google Analytics on LinkedIn then I can via any other medium. So there is really an incentive for you, to follow me there.