Link Building Tool Box – Productivity on Steroids

Only after compiling this mega list did I realize how many tools I use on daily/weekly basis just for link building.  I have mainly listed those tools which I use often and which are free to use. I keep adding/removing tools as I find better alternatives.

If you think a tool is worth listing then please suggest it. Please note: I do not accept paid inclusions.

Use CTRL F + Search Term to find what you are looking for.

Niche specific searches for link prospecting

Blog Dash – free tool to find bloggers in your niche. (paid version is also there)
Blogrolls – find other similar authoritative bloggers in a niche.
Board Reader – search particular topics that are being discussed on message boards and forums.
CrunchBase – search companies and employees' profiles and contact details.
WordPress Tag Search – great tool to find niche specific wordpress blogs. https://en.wordpress.com/tag/[insert-your-keyword-here]/

Data scraping tools for link prospecting

Utility linking tools

Twitter tools for link prospecting Facebook tools for link prospecting

LinkedIn tools for link prospecting

Note: In order to fully utilise all the built-in analytics feature of Linkedin, you need to upgrade to Premium account of LinkedIn

Other social media analytics tools which help in link prospecting

Brand monitoring tools for link prospecting

Google Alerts– track brand mentions. Can also be used for link building.
Twilert – works the same way as  Google alerts does but only on twitter

RSS tools for link prospecting Q & A sites for building authority and link prospecting

Other link prospecting tools

Tools for link building outreach

Ad Remover and Better UI for Gmail – Chrome extension which remove all the ads in Gmail, enhance its interface. compatible with the new Gmail.
Boomerang for Gmail – is a Firefox / Chrome plugin that lets you take control of  when you send and receive email messages. You can schedule an email to be sent later.
Gmail Canned Responses – It is a Gmail lab tool. You need to go to Settings icon > Labs to enable it.  It allows you to save email templates.
Gmail Send and Archive – It is a gmail lab tool which adds a button to the compose form that lets you send a reply message and archive the email conversation in a single action. You need to go to Settings icon > Labs to enable it.
ifttt– awesome tool to automate 'if this then that' type of task.
Rapportive – It is a Gmail plugin which shows you everything about your contacts right inside your inbox.
Taskforce– It list emails as tasks and is a great tool to manage emails. It is like you installed a mini version of basecamp in your Gmail account.
Texter – great tool for text substitution.

Backlinks analysis tools

Most Popular E-Books from OptimizeSmart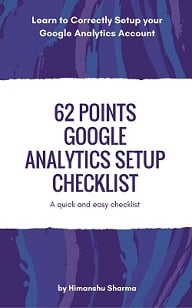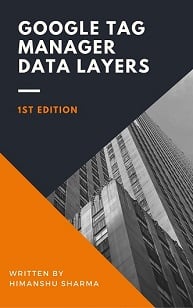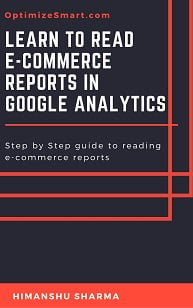 How to learn and master Web Analytics and Google Analytics?
Take the Course
Check out my best selling books on Web Analytics and Conversion Optimization on Amazon
How to get lot more useful information?
I share lot more useful information on Web Analytics and Google Analytics on LinkedIn then I can via any other medium. So there is really an incentive for you, to follow me there.