How to Setup Funnels in Facebook Ads Manager

A funnel is a navigation path which is made up of series of web pages.

You expect your website visitors to follow this funnel to achieve your desired goals (like generating sales, leads and/or other conversions) with least amount of friction and time.

Funnels play an important role in conversion optimization.

Continuous optimization of a funnel can lead to higher conversion rate and sales.

Your sales volume is only as good as your funnel.

By analyzing a funnel, you can determine where your prospects enter and exit your conversion/sales process.

We call such exits as drop offs.

They occur from one funnel step to the next.

By determining the reasons of such drop off, we can eliminate them and improve our website sales and leads.

Just like in Google Analytics, you can also set up funnel in Facebook.

Follow the steps below to create funnel pages in Facebook ad manager:

Step-1: Sign up for a personal account on Facebook (even if you already have one).

In this way you can keep your business separate from your personal life and your clients don't need to know what you did on the weekend or who is your wife or how many kids you have got….

Note: Step-1 is optional.

Step-2: Sign up for Facebook Business Manager account (if you already don't have one). Through business manager account you can manage multiple advertising accounts.

Step-3: Use your business manager account to create a new ad account.

If you already have an existing add account then claim it.

Alternatively, you can also use business manager to request access to any existing ad account (like the one which belongs to your client).

Step-4: Install the Facebook pixel tracking on your website via Google Tag Manager.

Step-5: Navigate to your website and note down the URL of the web pages which you want to use as Funnel pages in your Facebook Ad Manager Account.

For example:

https://www.example.com/shop/men/tshirts/white

https://www.example.com/cart

https://www.example.com/checkout

https://www.example.com/order-review

https://www.example.com/complete

Step-6: From your Facebook Business manager Home page, navigate to the ad account for which you want to set up the funnel pages.

Step-7: Click on the 'Ad Manager' drop down menu and then click on 'Audiences':

Step-8: Click on the 'Create Audience' button and then select 'Custom Audience' from the drop down menu:

Step-9: Click on 'Website Traffic':

Step-10: Create your new custom audience with following similar configuration:

Step-11: Repeat steps 8 to 10 for each web page you want to use as a funnel page in Facebook.

Step-12: Wait for the data to populate in your Facebook custom audience. This could take from few hours to days or weeks depending upon your website traffic.

When your custom audience is ready to use then Facebook will set the Availability status to 'Ready':

Related Articles

Most Popular E-Books from OptimizeSmart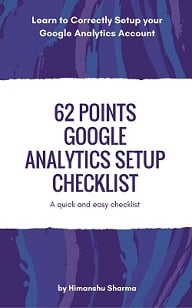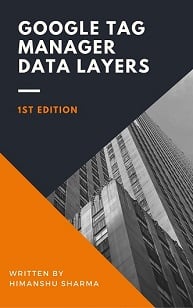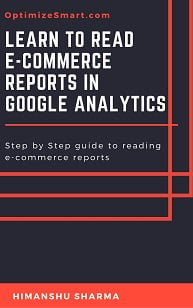 How to learn and master Web Analytics and Google Analytics?
Take the Course
Check out my best selling books on Web Analytics and Conversion Optimization on Amazon
How to get lot more useful information?
I share lot more useful information on Web Analytics and Google Analytics on LinkedIn then I can via any other medium. So there is really an incentive for you, to follow me there.