How to setup destination goal in Google Analytics?

As the name suggests, the destination goal is the goal to a particular destination.

In GA, this destination is denoted via a visit to a specific page(s) (pageviews) or viewing of a screen (screenview).

How Destination goal works?

This goal is recorded by Google Analytics when a user reaches a specific destination (often a visit to a particular web page or screen).

When to use Destination goal?

Use the 'destination' goal type if you want to track pageview or screenview as a goal.

This goal type is ideal for tracking those conversions where a user sees a 'thank you' page or 'order confirmation' page after completing a conversion.

For example, you can use destination goal for tracking newsletter signups or for tracking the number of orders placed on your website.

Prerequisites for using Destination goals

The web page that you use as a destination goal must have Google Analytics tracking installed and it should fire pageview/screenview on each page load.

If you are planning to use a screen name as a destination goal then you must first have an active mobile app tracking.

Screens in Google Analytics represent content, users are viewing within your mobile app. The equivalent concept in web analytics is a pageview.

Measuring screen view allows you to see which content is being viewed most by your users, and how they are navigating between different pieces of content.

How to set up 'destination' goal in Google Analytics?

Let us track number of orders placed on a website as a destination goal.

Follow the steps below:

Step-1: Find the URL of the 'order confirmation' page which is shown to a user when he make a purchase on your website. Your developer can share the URL of the 'order confirmation' page.

Step-2: Copy the request URI of the 'order confirmation' page.

The request URI is that part of the URL that comes after the domain name.

So for example, if the URL of the 'order confirmation' page is: https://www.optimizesmart.com/order-confirmed/

Then request URI would be: /order-confirmed/

Step-3: In your Google Analytics account navigate to the reporting view for which you want to set up the destination goal.

Step-4: Navigate to the 'admin' area and then click on 'Goals' link in the 'view' column:

Step-5: Click on the '+New Goal' button:

Step-6: Select 'Place an order' goal template:

Step-7: Click on the 'continue' button:

Step-8: You should now see the 'Goal Description'. You don't need to change anything here. Just click on the 'Continue' button again:

Step-9: Paste the URI (and not the URL) of the order confirmation page in the text box next to 'Equals to':

Step-10: Switch on the 'Funnel' button and then add the funnel steps:

In Google Analytics, a funnel is a navigation path (series of web pages) which you expect your website users to follow, to achieve website goals.

A funnel is made up of a goal page(s) and one or more funnel pages (also known as the funnel steps).

Through funnels you can determine where users enter and exit the conversion/sales process.

You can then determine and eliminate bottlenecks in your conversion/sales process in order to improve the website sales.

You can set up to 20 pages as funnel pages in GA.

Step-11: Click on 'Verify this goal' link to test your goal set up:

When you click on the link, GA calculates a conversion rate for this goal based on your data from the last 7 days in your reporting view:

If GA is not able to calculate a conversion rate for your goal then it means it couldn't find conversion data from the last 7 days in your reporting view. However don't worry about that.

Step-12: Click on the 'Save' button.

You have now set up your destination goal in Google Analytics.

Related Articles:

Most Popular E-Books from OptimizeSmart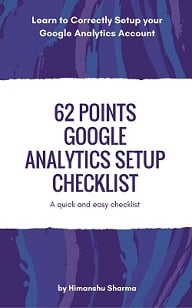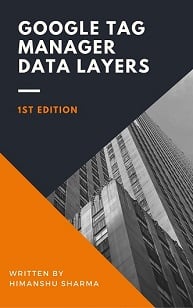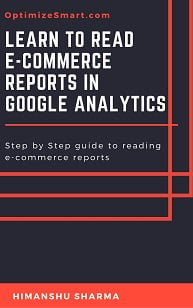 How to learn and master Web Analytics and Google Analytics?
Take the Course
Check out my best selling books on Web Analytics and Conversion Optimization on Amazon
How to get lot more useful information?
I share lot more useful information on Web Analytics and Google Analytics on LinkedIn then I can via any other medium. So there is really an incentive for you, to follow me there.