Free Case Study For Business Owners & Consultants:

" How To Master Web Analytics & Google Analytics In 8 Weeks " By: Himanshu Sharma

FREE Case Study Reveals:

>> The number 1 reason , why most marketers and business owners are not able to scale their advertising and maximise sales.

>> The number 1 reason why conversion optimization is not working for businesses.

>> How in just couple of years, I went from a complete novice in web analytics to the author of three best selling books on web analytics? And how you can achieve the same transformation in your career and that too in much shorter time frame.

>> What is the difference between Web Analytics and Google Analytics?

Most Popular E-Books from OptimizeSmart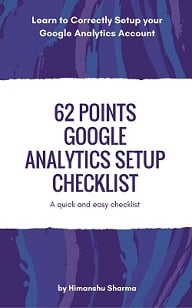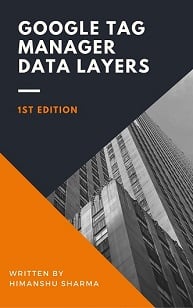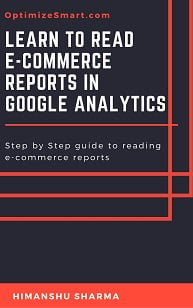 How to learn and master Web Analytics and Google Analytics?
Take the Course
Check out my best selling books on Web Analytics and Conversion Optimization on Amazon
How to get lot more useful information?
I share lot more useful information on Web Analytics and Google Analytics on LinkedIn then I can via any other medium. So there is really an incentive for you, to follow me there.