How To Do Keyword Research for SEO on a large scale

Enterprise SEO is different from a regular seo in a way that every step you follow in your seo process is scalable and is largely automated to reduce the turnaround time (time required to do seo and produce results) of a seo project.   By the time you will end up reading this post, you should be able to do competitive keyword research on a website with over 1 million web pages in less than 60 minutes or so. So here we go:

Step1: Scan your competitor's website using Xenu link sleuth.

Xenu's Link Sleuth is a free tool primarily used to check websites for broken links but it can also be used for many other things like scanning the title tags of your competitors and this is what we are going to do. Scan the title tags of the competitors as titles generally contain the keywords your competitor is targeting.

Xenu can crawl over 1 million URLs. But you would probably won't like to wait for hours before the crawling finally stops. So if you want to speed up crawling then deselect the 'check external links' check box (to skip crawling of external links) and skip the images, CSS and Java Script files from being crawled by adding their folders in the box as shown above. Feel free to add as many folders, categories, or sections of competitor's site you don't want to be crawled by Xenu. Then click on the 'more options' button and uncheck all the check boxes as shown in the image above. The point here is, don't waste your time crawling hundred and thousands of image files (unless you are esp. crawling for image optimization purpose), CSS files, Java script files and irrelevant sections of the site (like forum posts) which are not used by competitors to target keywords. All this will speed up crawling and save your precious time.

Step-2: Export the crawled data into excel and apply filters

Once you have crawled the website and have got the report then select 'Export to TAB-separated File…' from the Xenu's 'File' menu. Open the file in MS Excel and apply filters to filter out the data by 'text/html' as shown in the image below:

Step-3: Export the data into a notepad

Copy and paste the title tag column from excel into a notepad file (.txt) to remove formatting. Remove all the brand terms (if any) from your title tags column data by using 'Replace' command (CTRL-H) in notepad. Your title tags column data now should contain a list of all the keywords your competitor is targeting. Keep a copy of this list as you will need it after some time.

Step-4: Export the data into your favorite keyword research tool

Copy and past the first 100 keywords into your favorite keyword research too like Google Adwords Keyword tool. You can export only 100 keywords at a time to Google keyword tool. If you want to remove this limitation then use Google Adwords API. Click on the check box 'only show ideas closely related to my search terms' before you get the keyword data from Google Adwords keyword tool.

Step-5: Download you keyword research data into excel and filter out the right data

Download the keyword research data from Google Keyword tool into excel. Remove all those keywords with less than 100 monthly search volume (or whatever you prefer). Create a new excel sheet and copy paste the original title tag list into it.

Go to the 'original title tag list' sheet as shown in the image above. Add a new column named 'Global monthly search volume' (or local monthly search volume; whatever you prefer). Apply 'vlookup' to get search volume date for your original keyword list. I am interested only in the keywords my competitor is targeting. That's why i have gone through so much trouble.

Now you have the list of all the keywords your competitor is targeting through title tags and you also have the search volume data of each keyword.

Step-6: Group your keywords into relevant categories

Just getting a huge list of keywords with their search volume data won't help you much if you can't categorize it into relevant groups. Again categorizing hundred and thousands of keywords is a very time consuming process. If you do it manually it may take several weeks. Here wordstream keyword grouper tool comes handy. This tool is free to use and can group a list of up to 10000 keywords (along with their search volume data) into relevant categories in few seconds. To use this tool just copy and paste the list of keywords into the wordstream keyword grouper box and click on the 'Get Profitable Keywords Group' button. You will get groups something like this:

Click on the 'email all groups' button and then download all the keyword groups on your hard disk. Through these groups you can now decide the content categories/topics to write on which can help you in targeting the competitor's keywords. This post is just a glimpse of how seo tasks are managed at the enterprise level.

Related Post: Keyword Research for e-commerce Websites – Tutorial


Other Posts you may find useful:

Most Popular E-Books from OptimizeSmart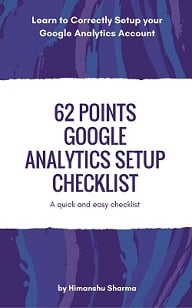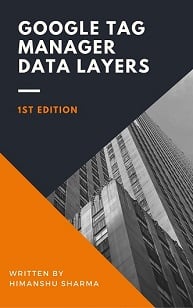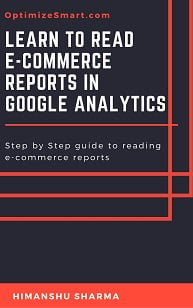 How to learn and master Web Analytics and Google Analytics?
Take the Course
Check out my best selling books on Web Analytics and Conversion Optimization on Amazon
How to get lot more useful information?
I share lot more useful information on Web Analytics and Google Analytics on LinkedIn then I can via any other medium. So there is really an incentive for you, to follow me there.