CAN SPAM Act – E-Mail Marketing the Inside Story

1. Spam is Spam.

I would like to clear the definition of spam here. Any unsolicited commercial message is a spam. Even if you send such messages to your friends, family members or subscribers, you are spamming them. They don't report you or opt-out because of the special relationship they share with you. Some businesses take undue advantage of this and spam their clients/subscribers on regular basis. Two such culprits are 'web pro news' and 'Go daddy'. I use their services, so they think they have the right to spam me every second day with their products and offers. Such type of tactics should be avoided. If email marketing can make your brand, it can break it too. In short don't take advantage of the special relationship you share with your target audience by bugging them with your mails every now and then. Unless and until you don't have any major announcement, don't mail them. RSS Feeds are meant for website updates and not e-mails.

2. US legalizes Spam

As long as i know, US is the only country which has legalized Spam and this is evident from the fact that they have the CAN-Spam Act of 2003.

the CAN-SPAM Act is commonly referred to as the "You-Can-Spam" Act because the bill explicitly legalizes most e-mail spam. In particular, it does not require e-mailers to get permission before they send marketing messages.
Source: wikepedia

In short, as long as you follow the CAN SPAM act guidelines you can spam like hell. Following are the CAN SPAM Act Guidelines (summary) which your e-mail must follow if it is a commercial mail:

Sender address must be accurate & must identify the person or company who sent it. It means you can't mask your real identity.
Subject of the e-mail message must not be misleading. It should be relevant to the body of the message.
The message should clearly identify itself as an advertisement.
The message should clearly specify the physical address of the sender (Post Box no. is allowed).
The mail should clearly specify the un-subscribe (opt-out) mechanism. It should also be workable and must unsubscribe the recipient within 10 business days.

3. E-Mail Marketing is a dirty business. Deal with this fact.

There is no such thing as legitimate mailing list in email marketing. Nobody likes to see commercial messages in his/her inbox whether it is from friend, family member, acquaintance or complete stranger. Spam is spam. So if you do e-mail marketing it makes complete sense to purchase email database of the target audience and spam them (but in moderation like once or twice in a week after every one month). In short don't bombard them with your commercial messages to the point, that they start hating you/your brand. You can't be a saint and a mobster at the same time. So keep this thing in mind that every time you send out a commercial message, you are doing something which can't be considered as positive karma.

4. Never use your domain/server to spam

Never send out mails esp. large volume of mails using your mail server and domain name. Guys who are hard core email marketers buy hundreds of domains and dozens of IP blocks every month just for spamming and use these domains in their emails. These domains are then 302 to the main site.  So even if a domains or IP is reported and blocked, the parent site doesn't get into trouble. If you are a small business and can't afford to buy hundreds of domains and IP blocks every month, then Use third party e-mail marketing software. In this way if something bad happens (like blockage of IP), your email marketing company will bear the consequences and not your domain and mail server. However both you and your email marketing company can be considered legally responsible if there is a violation of the CAN SPAM Act.  The violation may result in hefty fine or Jail term.

5. Fact about the Newsletters

Publish and distribute newsletters at the same time, so that they can get indexed by the time they are opened and read by majority of your readers. This will stop your competitors from taking any seo advantage by publishing them on their websites before you do.  Send out newsletters only to your subscribers and not to all the members of your site. Nothing can be worse than spamming people with your newsletters. It is a fire shot way to destroy your brand in the shortest possible time. I get newsletters from parry marshals every week which i just delete even without opening it. My only mistake was that, at some point of making the purchase from his site i accidentally opt-in for his newsletter.

In short, your client/member doesn't deserved to be spammed unless and until he/she opts for it. So don't make your newsletters opt-in by default. If you still can't resist, then at least keep an eye on the mails which are never opened. If a client is never opening your mails or never clicking on the links inside, then it is in your best business interest to automatically unsubscribe him after a particular period of inactivity before he decides to chuck you out from his shopping cart.

If you like this post then you should subscribe to my blog and follow me on twitter.

 Related Posts:

Most Popular E-Books from OptimizeSmart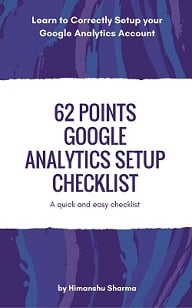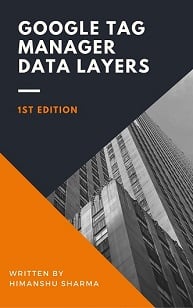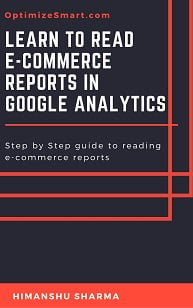 How to learn and master Web Analytics and Google Analytics?
Take the Course
Check out my best selling books on Web Analytics and Conversion Optimization on Amazon
How to get lot more useful information?
I share lot more useful information on Web Analytics and Google Analytics on LinkedIn then I can via any other medium. So there is really an incentive for you, to follow me there.