SEO Services Contract – 9 life saving Disclaimers for SEOs

Following are the key points which you must highlight while contracting with your clients. Even if they are already mentioned some where in your contract, you must reinforce them verbally to save yourself from lot of future disagreement, conflicts, unrealistic expectations and other troubles:

Disclaimer-1: SEO is not a one time activity like website development. It is a ongoing process. If you stop link building your rankings will eventually fall & so will be your revenue.

Result: Your client won't treat and negotiate with you as a web developer.

—————————–

Disclaimer-2: SEO is a very time-consuming process. It may take anywhere from 4 months to 6 months to see results depending upon the competition.  Hence minimum contracting term should be of 4 months or 6 months (for when competition is very high in your industry).  Consequently best time for major performance evaluation and contract renewal should be 4 to 6 months.

Result: Your client won't bother you every day or week about the rankings. He won't insist you to sign monthly contract and you can have a sound sleep.

—————————–

Disclaimer-3: No guarantee of no.1 ranking or consistent top 10 rankings for any keyword phrase as seo has no control over search engine ranking algorithms and on going seo efforts by competitors.

Result: Your client won't bother you if his site is no longer in top 10 for every day of your contracting term.

——————————–

Disclaimer-4: Search engines like Google may hinder the rankings of new websites until they have proved their ability to exist for more than 'x' amount of time or have enough back link strength.

Result: Your client understand that ranking new websites is much more difficult than ranking old and established sites and he should not have crazy expectations about rankings, traffic and revenues.

——————————-

Disclaimer-5: New website may get temporary boost in ranking for some targeted keywords for few days but then it settles down to its real place.  This is known as 'new site boost effect' and it is quite common to happen.

Result: Your client understands that his new site has not really got top rankings within a month and soon it will go down to its actual position.

——————————-

Disclaimer-6: Search engines can drop rankings for no clear or predictable reason. Often such rankings re-appear without any seo efforts.

Result: Your client won't call you in the middle of the night to ask about his lost rankings. ——————————-

Disclaimer-7: A website search engine ranking can fluctuate any day, any time because of on-going changes in the ranking algorithm, seo efforts made by the competitors or both.

Result: You won't get constant calls from your client.

——————————–

Disclaimer-8: No guarantee/warranty of project timeliness, added expenses and end results if seo work is destroyed either wholly or in parts , either knowingly or unknowingly by any party other than the seo himself or without the prior consultation/knowledge of the seo.  A seo work is considered to be destroyed if following changes are made to the website without first consulting the seo:

Renaming, re-locating, adding or removing any file, folder or sub domain on a web server including web documents, robots.txt, .htacess file, sitemap.xml, rss.xml etc
Making any changes on an optimized web page.
Changing the head section of a web page like changing the title tag or certain tags required for website authentication.
Adding, removing or modifying contents, functionality or a widget.
Changes in the anchor text
Removing the google analytics code from the web page.
Changes in the site architecture.
Renaming URLs of a web document.
Linking out to any website without prior consultation of the seo.
Taking down the website or part of the website.

Result: Your client understand that he is solely responsible if he does something on his website without first consulting you. This disclaimer alone can save you from lot of re-work and possible conflicts with your clients.

———————————

Disclaimer-9: No guarantee/warranty of project timeliness, additional expenses and end results if:

There is a server outage for prolonged time.
Client fails to resolve seo queries on time or make delays in providing required access, documents, permission or any support for seo purpose.
Client fails to make necessary changes on the website as and when advised by the seo.
Client refuses to educate himself about SEO.

Result:You won't get those clients who pay you to take care of everything and don't want you to bother them for anything unless it is an emergency. Your client understand that his SEO alone can't be held responsible for his site's success. He  now understands that he needs to work as partner with his SEO, give him the necessary time and commitment and follow his advice/suggestions on time to make his marketing campaigns a success. He also understand that educating himself about SEO is essential so that he can find out where his money is going towards, why SEO is a time-consuming but good long-term marketing strategy and above all why SEO is not a witchcraft and doesn't work if the site itself is a crap.

 

If you like this post then you should subscribe to my blog and follow me on twitter.

 

  Related posts:

Most Popular E-Books from OptimizeSmart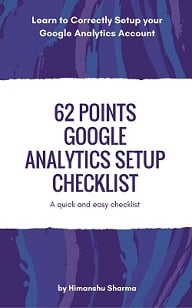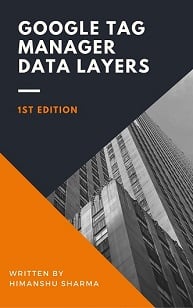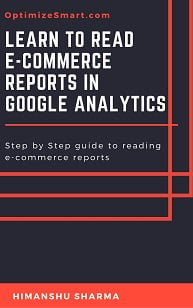 How to learn and master Web Analytics and Google Analytics?
Take the Course
Check out my best selling books on Web Analytics and Conversion Optimization on Amazon
How to get lot more useful information?
I share lot more useful information on Web Analytics and Google Analytics on LinkedIn then I can via any other medium. So there is really an incentive for you, to follow me there.