Users Engagement Strategy – Basic Courtesy

Basic courtesy goes a long way and there is no denying of this fact. Showing courtesy starts with your first interaction with the client. Following are few tips to keep in mind:

Be very polite while answering to your prospect's query. If you are using a text messenger, then write complete sentences while answering. Don't use chat language and especially slangs. Never write in All Caps. This is equivalent to screaming on someone.

If you are on a phone, then be very cautious about your words. Speak slowly and clearly. Always introduce yourself as soon as possible in the call. Create an impression through your voice and pitch that you are sincere, friendly, responsible and dedicated to resolve your prospect's query and above all you are not hearing but listening. Paying close attention during telephonic conversation is very important. A client may not like to repeat twice or thrice or get answers which are not relevant to his query.

Never lose your cool no matter how rude or abusive your prospect is. Never try to win over an argument. Profanity, argument and anger are one of the fastest ways to lose your clients.

If you can't provide 24/7 phone support, then clearly specify your phone hours on your website. You don't want to irritate your prospects by not answering to their calls. Leaving a voice message on your answering machine is a good option. However it should be beautifully crafted. Provide useful information like when you will be back or when you can be contacted. Also encourage your prospect to leave back a detailed message so that you can later get back to him with all the needed information.

You should get back to your prospect in case he doesn't call back. Don't wait for his call. It is you who has to sell. Never put your prospect on hold for excessive amount of time. He may cut the call out of frustration and decides not to buy from you ever.

Call your prospects and thank them whenever they make a purchase or inquire about a product. If calling each and every client is not possible, then send them personalized mails. Avoid sending auto generated mails to your clients. Auto generated mails gives your client the impression, that he is just another number in your mailing list and you don't care. It is just like playing a tape recorder when someone visit your store and inquire about a product. Generally auto generated mails send responses to some most frequently asked questions which may not resolve a specific query of your client and consequently encourages him to go to your competitor. There are plenty of mass mailing softwares available out there which claims to personalized e-mails.  But any sane person can easily differentiate between an auto generated mail and a personalized mail.

Never fail to respond to an e-mail query. This creates a negative buying experience. If you make a blunder or are not able to fulfil your commitment on time, then admit your mistake without making any excuse. Apologize in a manner that you really mean it and do your best to make you client happy.

 Related Posts

Most Popular E-Books from OptimizeSmart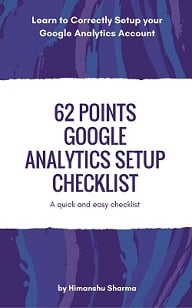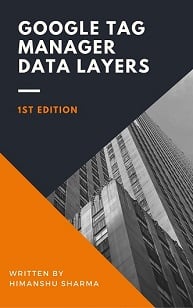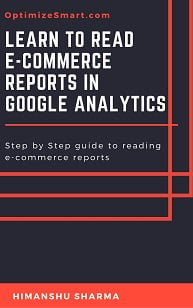 How to learn and master Web Analytics and Google Analytics?
Take the Course
Check out my best selling books on Web Analytics and Conversion Optimization on Amazon
How to get lot more useful information?
I share lot more useful information on Web Analytics and Google Analytics on LinkedIn then I can via any other medium. So there is really an incentive for you, to follow me there.