AIDA Communication Model and Conversions

AIDA communication model is generally used to write sales copy. But it can also be used to optimize a website so that it works for your business.

Through this model you can determine up to which extent your website is user friendly.

In AIDA:

Get attention of your visitors as soon as they land on your website.

If your website fails in getting their attention, you visitors will move to your competitors' website as soon as they arrive on your website. Thus your probability of getting any visibility, sales or leads is over right there.

#1 You can get attention through fascinating layout and formatting.

#2 Make sure that your website is not too wordy. It should not look like a brochure.

#3 There should not be cluttering of ads on your website.

#4 The website design should be appealing enough to hold your visitors.

#5 Use latest tools and technologies to revamp your website.

#6 Listen to your users and develop a website which they want and not you.

Raise interest in your visitors to browse your website.

Ok, now your visitors are on your home page and they like the way your website looks. So, what next?

They must browse your website. What will prompt them to browse your website?………Your navigation structure and your contents.

#1 Your visitors must be able to find out easily what they are looking for on your website. If they face even slight difficulty, then they would not think twice before jumping to your competitors' website. Only a clear and well defined navigation structure can solve this problem.

#2 Make sure that every visitor knows where he is presently on the website (by using breadcrumbs), where he has been (by using different color for visited links) and where he can go.

#3 Make your contents interactive and informative. You can make your website interactive by using colorful images, animations, videos and through the use of interactive technologies like flash and Ajax.

Just moving around easily within your website is not enough to raise interest levels. High quality, informative and interesting contents are also required.

Put great stress on content readability and prefer conversational tone while developing contents. Stay away from superfluous words and keep your sentences short and simple.

If contents on your website are informative and interesting and you constantly add more and more of them, then people will visit your website often and will also recommend it to others.

Repeated visits lead to users' engagement. Users' engagement leads to brand retention and brand retention leads to more sales and leads.

Build desire in your visitors to buy your products/services. This is one of the toughest indeed.

To build desire, it is very important that your visitors trust you and you can't win trust of your visitors just through their single visit.

Therefore it becomes very important that your visitors visit your website again and again. When a visitor is engaged to your website, he will come back.

Features like blogs, forums, free games, free downloads, free tools and services etc can prompt a visitor to visit your website again and again.

Such type of user engagement leads to brand retention and brand retention leads to more sales and leads. And that's why users' engagement becomes so much more important.

Following are some other powerful ways of building credibility for your business:

#1 Provide accurate and complete description (esp. price) of your products with photos or video sales presentation.

#2 Humanize your brand by providing personalized services to your clients (instead of services like auto-generated mails).

#3 Publish complete information about your business and staff with their photos (if possible) on your website.

#4 Provide complete and accurate physical address of your business (with Google Map) on your 'contact us' page. Majority of fly by night and other fraudulent businesses don't provide their physical address for fear of being tracked down. So now you know why visitors don't trust businesses which can't be tracked down.

#5 Associate your business with government bodies, educational institutions, non-profit organizations and trade bodies (like chamber of commerce).

#6 Fight for a cause like global warming, poverty, illiteracy etc.

#7 Get awards, accolades, reviews, ratings and certifications for your products/business from recognized authorities in your industry.

#8 Clearly specify your payment modes, shipping details (shipping service, item location, shipping locations, shipping cost, insurance cost and handling time) and your policies regarding them.

#9 Clearly specify your terms and conditions of sales and legal disclaimer.

#10 Provide after sales services and prominently display it on your website.

Encourage your visitors to buy your product/service NOW.

If you are in an industry where offering short term direct inducements like free gifts, discounts, special offers etc is common, then you should also provide the same.

Often visitors change their mind about buying your product when they see that your competitor is providing special discount or a free gift.

Other reason why visitors who have made up their mind to buy your product/service, suddenly decides to leave is because of your shopping cart.

Often, excessive steps in the checkout process are frustrating enough for a visitor to abandon your shopping cart. Make sure that your visitors don't abandon your shopping cart at any stage of the buying process.

Related Posts:

Most Popular E-Books from OptimizeSmart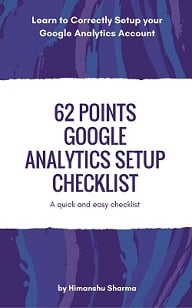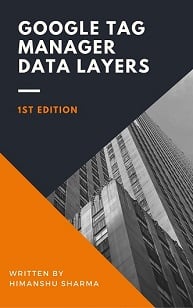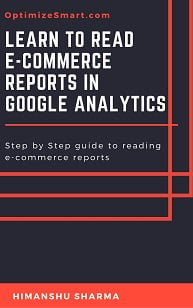 How to learn and master Web Analytics and Google Analytics?
Take the Course
Check out my best selling books on Web Analytics and Conversion Optimization on Amazon
How to get lot more useful information?
I share lot more useful information on Web Analytics and Google Analytics on LinkedIn then I can via any other medium. So there is really an incentive for you, to follow me there.