How to Add Users Metrics to Standard Google Analytics Reports

Google Analytics quietly released a new feature few months ago through which you can:

#1 Add users metrics ('Users', 'New Users', Number of Sessions per user' etc) to standard Google Analytics Reports and thus make GA reporting more user centric than session centric.

#2 Update the GA calculations used for counting users and active users with higher accuracy and lower error rate (less than 2% according to Google).

When you enable this feature, the users metrics is added to various GA reports.

For example, following is Audience Overview report in GA:

when users metrics in reporting is not enabled:

when users metrics in reporting is enabled:

Another example.

Following is Channels report in GA:

when users metrics in reporting is not enabled:

when users metrics in reporting is enabled:

To enable users metric in standard GA reports follow the steps below:

Step-1: Make sure that you have got 'Edit' permission at the Property level so that you can change GA property settings.

Step-2: Login to your GA account and then navigate to your main view.

Step-3: Find the 'Admin' button located on the bottom left and then click on it:

Step-4: Click on the 'Property Settings' link under the 'Property' column:

Step-5: Scroll down the page and then set the toggle switch for 'Enable Users Metric in Reporting' on:

Step-6: Click on the 'Save' button.

You should be able to see the new users metrics in Standard GA reports immediately.

Other articles you will find useful

#1 Google Analytics Users (New, Returning, Unique) explained in great detail

#2 Learn about Active Users Report in Google Analytics

#3 Understanding the difference between Client ID and User ID

Most Popular E-Books from OptimizeSmart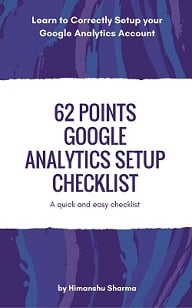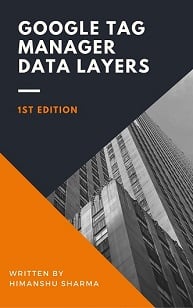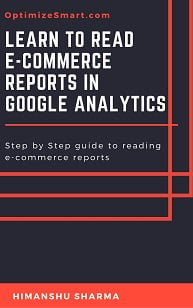 How to learn and master Web Analytics and Google Analytics?
Take the Course
Check out my best selling books on Web Analytics and Conversion Optimization on Amazon
How to get lot more useful information?
I share lot more useful information on Web Analytics and Google Analytics on LinkedIn then I can via any other medium. So there is really an incentive for you, to follow me there.