4 Divine Rules for link building outreach

My heading may sound a bit of overstatement but once you will go through this post, you will understand that why these rules are so important if you wish to achieve high success rate in your link building outreach and life in general.

Rule-1: Understand People or die trying it

The ability to understand people is one of the greatest skills a link builder (or any person) can ever have. When you understand people you are in a better position to negotiate and persuade. You can solve big problems and get things done. All the business tycoons out there have great ability to understand people.

Understand what makes people tick and why. What they are most likely to respond to. What they like, what they don't like and what they can't stand. Understand that every person is not like you and it is still perfectly normal that they are different. Understand that you can't expect others to show the same level of enthusiasm/professionalism you have shown in your work, what you share/tweet or talk about. You can't expect others to respect your deadlines and put all their work aside to help you with your link request. When you understand this view point, your hustling is less likely to annoy people. It is the lack of information about other people which often results in zero response/ conversion.

Rule-2: Understand the goal your link target is striving for and help him to achieve his goal.

When you understand your link target esp. his goals, you are in a better position to strike a deal like guest post opportunity or interview request. For example a struggling writer usually craves for more exposure of his book. He will be happy with just any good review about his book. So if you leave a good review of his book on your blog, he is most likely to link back to it. He is linking back not because you asked him but because you helped him in achieving his goal of getting more publicity of his work.

On the other hand a prominent writer is most likely to have some other goals in his mind. He wants to be interviewed by a big publication/media house. Consequently he is not interested in your interview or the review you have written on your blog about his book. Is there any way you can help him in connecting with the big media house? If you can then you may strike a deal. When you look at people' actions from this perspective you can figure out why they act in a certain way with you. You can figure out why they don't respond to your emails/link request. Which brings me to the rule no 3, which is the most important rule of all

Rule-3: Get a solid answer ready for 'What is in it for me?'

 Understand that majority of people (not all) are selfish by nature. Some are less selfish than others. In my event management classes I read about the theory of compliance management which helped me a lot in striking deals. According to this theory:

No one is going to comply with your request unless he feels that he is going to benefit from it in some way or the other,directly, indirectly or in the long run. 

If you keep this theory in mind while formulating proposal, you have better chances of success.

Rule-4: Help others

Not just because it gives you great joy and satisfaction but also because it brings good will, build new relationships, business and partnership opportunities. If you want to motivate someone to help you then help him first. If you help him 10 times without any ulterior motive then you will eventually build a strong desire in him to look for ways to return the favor.

 Related Posts:

Most Popular E-Books from OptimizeSmart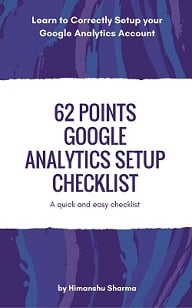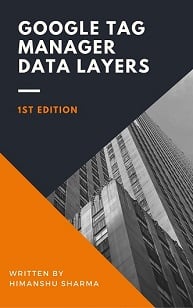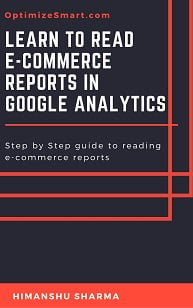 How to learn and master Web Analytics and Google Analytics?
Take the Course
Check out my best selling books on Web Analytics and Conversion Optimization on Amazon
How to get lot more useful information?
I share lot more useful information on Web Analytics and Google Analytics on LinkedIn then I can via any other medium. So there is really an incentive for you, to follow me there.