Copyright, Patent & Trademark – 20 Things you must know

1. What does Copyright Protect?

Copyright protects:

Literary work (like article, essay, book, poem etc)
Dramatic work (like drama, play, movie, TV serial etc).
Musical work (like songs, lyrics etc)
Artistic work (like painting , drawing, diagram, computer software etc.)

2. What Copyright doesn't protect?

It doesn't protect:

Ideas, Facts, methods of operations or system of operations
Name, words, phrases, logo, designs, symbols
Inventions, Discoveries

3. Does Copyright protect the unpublished work?

Yes. Copyright protects even the unpublished work.

4. What does Patent Protects?

Patent protects inventions and discoveries.

5. What does trademark protects?

It protects name, words, phrases, logo, symbols, designs.

6. When is my work protected under copyright law?

As soon as you create your work, it is protected under the copyright law whether or not you register your work with the copyright office. However it is recommended that you get your work registered.

7. What are the advantages of registering your Copyright?

There are two advantages:

You get a public record of your registration in the form of registration certificate. This certificate is a strong evidence of you owning the copyright of your work.
If your copyright is registered within 3 months after the date of publication of your work or prior to infringement of copyright then you can also claim for statutory damages and attorney fees in addition to actual damages which is otherwise not possible.

8.  Is my copyright registration valid in foreign countries?

Your copyright is valid in only those countries with which your country has copyright relations.

Note: US has copyright relations with all major countries worldwide.

9. Can I Copyright my website?

Yes. You can copyright your website, its contents and photographs.

10. Can I copyright my domain name?

No. Domain names are handled by ICANN.

11. Which circular is used for copyright registration of online work?

Circular 66 is used for registration of online work.

12. Which organization handles patents and trademarks?

13. Can foreigners register their work in US?

Any foreigner whose country has copyright relations with United States can register his/her work in US.

14. How do I register my Copyright?

Go to the US Copyright office website www.copyright.gov.
File your application electronically using ECO (electronic copyright office) service or through form CO (copyright office).
Submit copy of your work to be registered.
Pay a non-refundable fees of $35 (per application) if you file your application electronically or $50 if you file your application via Form CO.

15. Does each work requires separate application?

Yes.

16. Do I get back copy/copies of work I sent for registration?

No.

17. Can my copyright registration be refused?

Yes.

18. Do I get back copy/copies of my work  in case my copyright registrations is refused?

No. In such cases any submitted work becomes the property of United States government.

19. Will my personal information be available to public?

Yes.

20. How long does the registration process takes and when I can get the registration certificate?

Registration process depends upon the current volume of applications. If you have filed your applications electronically then it make take 3 to 4 months. However if you have filed your application through form CO, then it may take 20 months.

[Source: US Copyright office ]

Related posts:

Most Popular E-Books from OptimizeSmart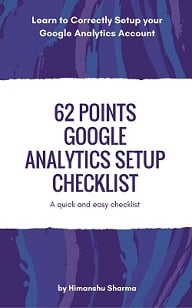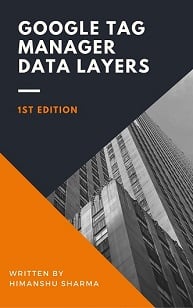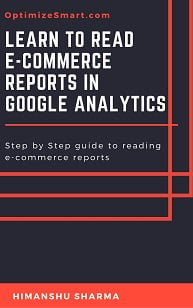 How to learn and master Web Analytics and Google Analytics?
Take the Course
Check out my best selling books on Web Analytics and Conversion Optimization on Amazon
How to get lot more useful information?
I share lot more useful information on Web Analytics and Google Analytics on LinkedIn then I can via any other medium. So there is really an incentive for you, to follow me there.